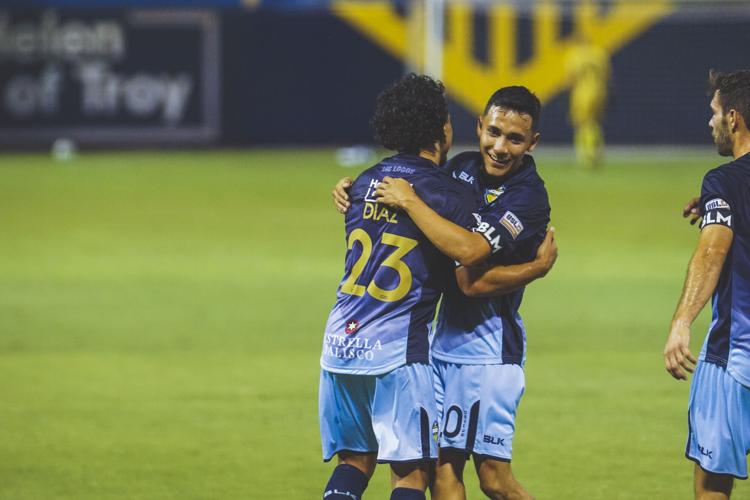 El Paso Locomotive FC have been searching all season for goal scorers. 
Prior to the Aug. 1 home match against Colorado Springs, the Locomotive had put the ball in the back of the net just five times in the first four games since the season's restart July 11. 
El Paso had won just once with a pair of losses and a draw. 
However, the club broke out in a big way Aug. 8 and scored four times against the Switchbacks FC. What made the dominant 4-2 win even more impressive was that the Locomotive's local players scored three of the four goals. 
Aaron Gomez, who is on loan for the second straight season from FC Juárez, scored the club's second goal of the game.
Then, Louis "Chapa" Herrera scored his first and second professional goals in a two-minute span in the second half.
See also: Little bit of rhythm, a lot of soul
Herrera earned USL Championship Team of the Week honors for his performance in the match, playing the full 90 minutes and completing 35 of his 37 passes.
Herrera played his youth soccer in the borderland with Texas Fire, and joined Omar Salgado as the first two El Pasoans signed to the Locomotive roster. Salgado had an assist on Herrera's second score of the match. 
Midfielder Dylan Mares, who previously played with Miami FC and was signed by the club in March, scored the first goal of the match. He's third in the USL in chances created.
Former Gadsden High School star Guillermo "Memo" Diaz also started the match and he played the first 85 minutes for El Paso.
 After the win, Locomotive FC head coach and technical director Mark Lowry said he was excited by his team's performance. 
"I don't see any reason why this team can't go on a winning streak now because we have the quality," Lowry said.  "We've been playing really well. We just have to keep pushing ourselves to be better every day. I know the guys in there will do that, we've got a great locker room."
From El Paso Inc. Magazine: Mark Lowry: Bigger Things to Come
Through six matches this season, Locomotive FC is alone in second place in Group C with 8 points, including two wins, two losses and two draws. The team trails New Mexico United by just two points for the top spot in their group.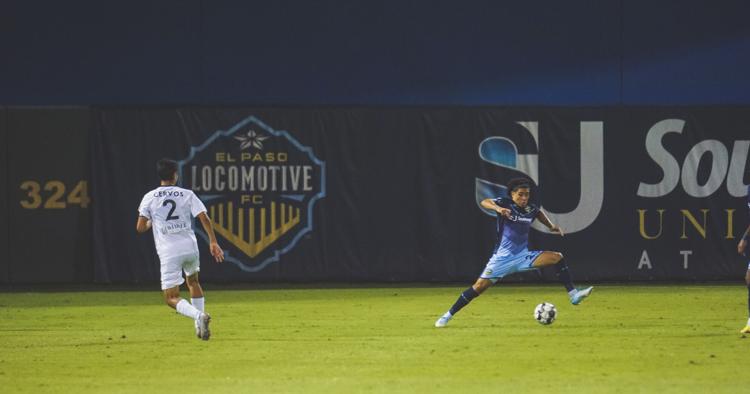 El Paso has four road matches in the next five games, all against teams in Group C.
Lowry has been waiting for his club to step up offensively, and it's great to see his local stars rise to the challenge. 
Gomez has been a key contributor since he arrived on the team last season, while Herrera and Salgado will need to continue playing well to give Locomotive FC a return to the playoffs.
See also: UTEP, Sun Bowl, NMSU hoping for Hail Mary
Another player to watch out for is Leandro Carrijo. The all-time leading goal scorer in FC Juárez history was signed last month by Locomotive FC (along with former teammate and defender Éder Borelli), but he does not yet have his visa and is not eligible to join the team. 
Carrijo's ability to finish around the net is exactly what the club needs, and it will be interesting to see if the veteran leader and fan favorite can make an immediate impact as soon as he is eligible to play.
___
Since 1997, Steve Kaplowitz has hosted "Sportstalk" from 4 to 7 p.m. weekdays on 600 ESPN El Paso. You can email him at skaplowitz@krod.com. His column appears periodically in El Paso Inc.'s B-Section.