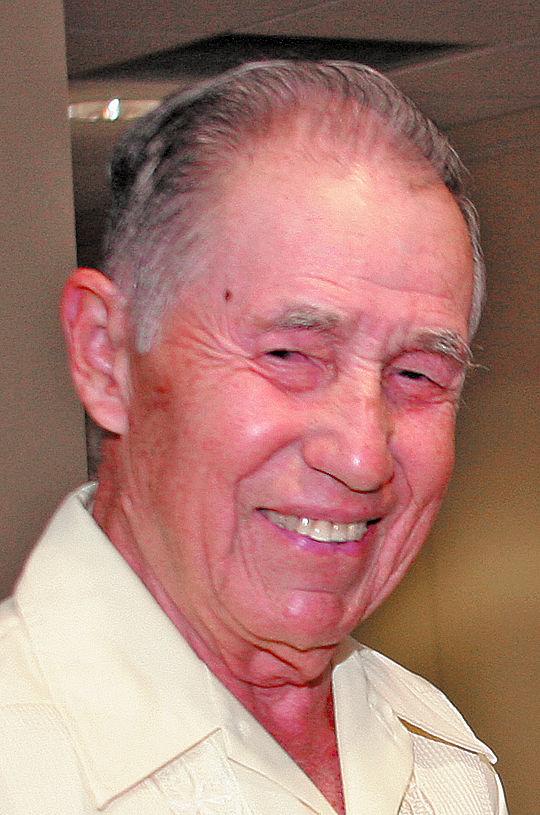 Misery loves company, so goes an old saying. But it's not necessarily so. And I'm sure it's not true when it comes to the University of Texas.
No, I'm not talking about UTEP, which lost all of its 12 football games last year. I'm talking about the University of Texas at Austin.
Like UTEP, the Longhorns have fallen on hard times. And it's sad.
IT WAS ONLY a few years ago that the Longhorns were serious competitors for a national title.
In fact, they won it in 2005 under coach Mack Brown when quarterback Vince Young accounted for 467 yards of total offense (200 rushing, 267 passing) and three rushing touchdowns (including a 9-yard touchdown scramble on 4th down with 19 seconds left) to lead the Longhorns to a 41–38 victory over USC.
BROWN WAS the last in a long list of great coaches at the University of Texas – coaches like Dana X. Bible and Fred Akers, both who coached 10 years, and Darrell Royal, who coached for 20 years.
Royal was the greatest of them all. He wound up with a phenomenal .774 won-lost percentage.
I especially remember when Royal beat Notre Dame, 21-17, in 1969 for the national championship. My son, Victor, who had received a basketball scholarship to Texas, was at the game and can only describe it as "incredible."
MACK BROWN's troubles started in 2009 when Texas attempted to raise his salary by $2 million to $5 million. Faculty members complained.
After four more years of going 5-7, 8-5, 9-4 and 8-5, he was forced to resign. Never mind that he had an overall record of .767 for 16 seasons.
Bad decision. The Longhorns went into a real tailspin. They hired Charlie Strong, who didn't have a winning season in three years, then Tom Herman, who went 7-6 last year.
THE TEXAS LONGHORNS opened the 2018 football season Sept. 1 against Maryland. Then comes Tulsa Sept. 8.
But then the Longhorns will run into a buzz saw called USC, which went 10-2 last year before losing to Ohio State in the Cotton Bowl.
Is Herman the answer to the Longhorns' woes? We'll quickly find out this season.
TRIVIA QUESTION: Can you name the eight golfers who have won a PGA tournament as amateurs?
Find the answer at the end of the column.
MIKE PRICE, former UTEP football coach, is undoubtedly popular. The reaction to last week's column on him was overwhelmingly positive.
Marilyn Cromeans, a longtime UTEP backer, added this bit of information:
"I was reading your column today about Mike Price popularizing the pick, which he certainly did. However, before he came to UTEP, the UTEP Woman's Auxiliary sold sterling silver lapel picks as a fundraiser to help fund our scholarships and other donations to UTEP.  It was the vision of the late Louise Gelsthorpe, a past president of the Auxiliary. When I became president of the Auxiliary, I had Dunham Jewelry Manufacturing make the pick pins for us.  We have since also sold several different rhinestone pins and now are selling orange rhinestone UTEP pins."
AND THIS from Gaines Baty, son of Bowie High School football coach Buryl Baty, who was killed along with assistant Jerry Simmang in a 1954 car crash:
"My book, Champion of the Barrio, continues to sell well in Texas and across the United States (top-10% on Amazon.com). You were instrumental in helping the story to be written and to be successful in many ways. Thank you again."
TRIVIA ANSWER: Frank Stranahan, 1945 Durham War Bond Tournament; Fred Haas, 1945 Memphis Invitational; Cary Middlecoff, 1945 North and South Open; Frank Stranahan, 1948 Miami Open; Gene Littler, 1954 San Diego Open; Doug Sanders, 1956 Canadian Open; Scott Verplank, 1985 Western Open; Phil Mickelson, 1991 Northern Telecom Open
---
Veteran sports journalist, historian and author Ray Sanchez welcomes suggestions for his column. Contact him at (915) 584-0626, by email at rayf358@yahoo.com or online at raysanchezbooks.com.