El Paso producer, filmmaker and sound location mixer Carlos Corral has enjoyed working with Khalid on several documentaries and a television commercial.
He was tapped to work with crews from New York-based Fader magazine, video hosting service VEVO, Apple Music and Uber, which capitalized on the breakneck success of El Paso's favorite artist by proxy.
Corral, 35, who co-founded MindWarp Films with his brother in 2007, spent a significant amount of time getting to know Khalid, his mother and his friends.
A Cathedral High School and University of Texas at Austin Film School graduate, Corral first worked with Khalid in 2016.
We caught up with Corral – who recently launched the El Paso Film Festival – to discuss what he gleaned from working with the artist and catching a glimpse into the inner workings of the star.
---
Q: At the point you got the call from Fader in 2016, had you heard of Khalid?
I'd never heard of him. This is before the album launched, which was March 2017.
When Fader called, they didn't even give me a name, just that we were going to interview an El Paso artist. I thought "Cool. They're covering an El Paso artist in a New York magazine."
When we first got to his house, he wasn't there yet.
We interviewed his mom (Linda Wolfe) first. We talked to her for about an hour and a half.
---
Q: After meeting Khalid, could you see his mother's influence on him?
I have to say that Linda's demeanor and the way she addressed you – I could see that in Khalid.
You could tell very much he was her son. She did tell us how she raised him as a single mom, and single moms have to be fierce.
I feel that's part of what has made Khalid the person he is today. He seemed aware that his mom was always trying to do her best. They're very much best friends.
---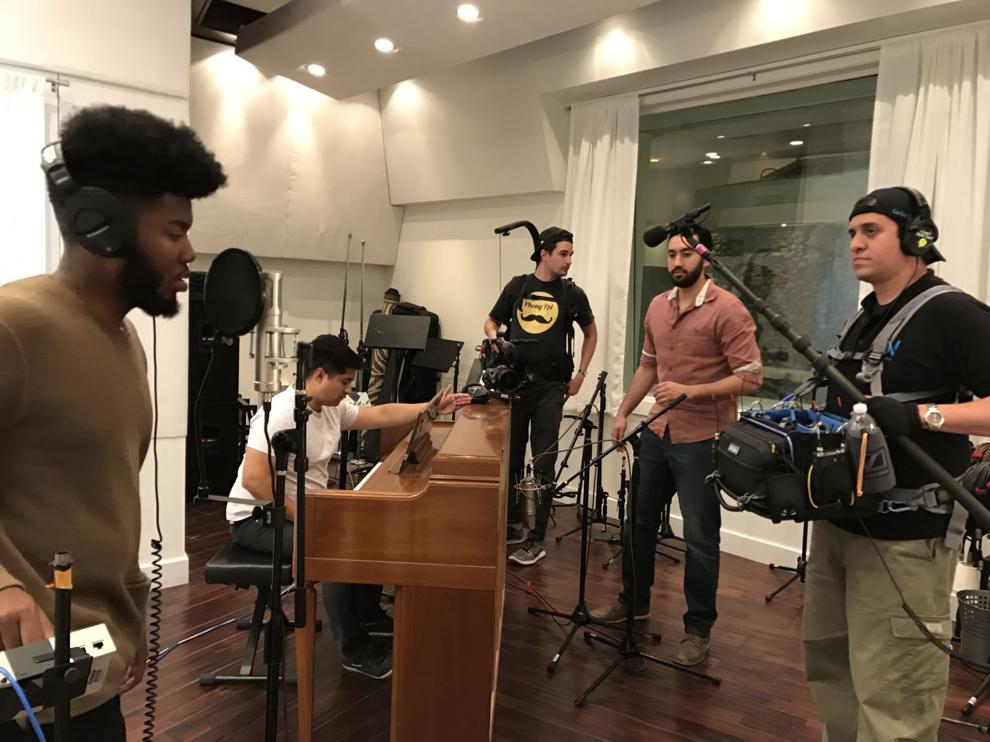 Q: With the three documentaries you worked on, you've spent a fair amount of time with Khalid. What's he like?
He's very chill and humble. Most teens are hyper, a little overbearing.
He was very calm and down to Earth. I think what ground him are his mom and his friends, Joseline and Jerry.
They're good people, and his mom I feel is like the rock of his life.
And I think that is what adds to him being such a genuine artist.
And the fact that Khalid just keeps bringing not just the love and the music, but even the work here to El Paso.
---
Q: Although he's not from here, he always calls El Paso his home. What do you make of that?
I love the fact that he came here and said, "This is my home."
If a city like ours can contribute to his development as a person and an artist then, I'm like, "Come on in man, there's plenty of room."
His friends and fans are here.
I feel like that's why he continues to give the city so much love – because he feels like we're there for him.
---
Q: At the point you actually got to hear him sing, what was that like?
It wasn't until we went to Beacon Hill (Recording Studio) and we filmed him working on his album.
That's when I heard his voice and was like, "Oh my God. I understand now."