MEGALICIOUS MEALS
Although chef and food truck owner Megan Hoover has liked to cook since she was a child, she doesn't haven't a specialty dish.
"I can make all kinds of different foods from different places. I was classically trained to cook," she said. "Being from Texas, making comfort food is something I absolutely love." 
Before moving back to El Paso, Hoover worked in Las Vegas casino restaurants, including at the Bellagio and Venetian. She moved to Texas in 2001 to work at the Ling & Javier restaurant in Houston, and eventually made her way to the borderland and opened her truck at the Kern Place Market.
Aside from running her food truck, Hoover offers catering and personal chef services for events and holiday.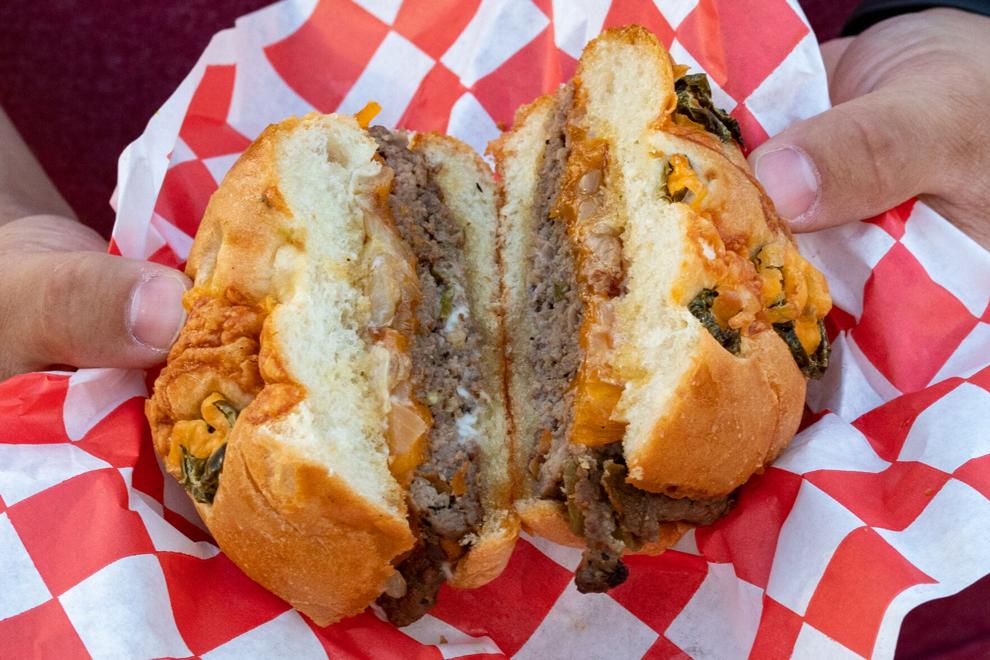 What: Sandwiches, mini pies, shakes. Menus vary for catering/personal chef orders. 
Where: UMC/Texas Tech under the Raynolds Bridge on Alberta Ave weekdays, other locations.
Hours: 11 a.m. to 1:30 p.m. weekdays
Information: megaliciousmeals.com
Facebook: @megaliciousmeals
Instagram: @megalicious_meals
More Border Easts on Wheels: Tacos, tacos, tacos!
TAZA HOT DOGS
Jose Manuel Gonzalez Soto and his wife, Sivana Orozco, established Taza Hot Dogs about three years ago. 
The couple got its start working with a relative running a small hot dog cart before growing to a full-fledged taco truck. 
Soto said his most popular foods are his alambre hot dogs wrapped in bacon and topped with nacho cheese, beans, steak, white cheese and other condiments, as well as the pastor dogs topped with pork meat marinated in pineapple.
"The meat is well-seasoned and the hot dog is the perfect size so that you don't get overpowered by one or the other." customer Geovanny Luna posted in a Facebook review.
What: Hot dogs, tacos, papas locas, elote en vaso, nachos.
Where: 12496 Montana
Hours: 5:30-10 p.m. Tuesday; 6:30-11 p.m. Wednesday; 6-11 p.m. Thursday; 5:30-11 p.m. Friday-Saturday; closed Sunday-Monday
Instagram: @taza_hotdogs
Facebook: @tazahotdogs
More Border Eats on Wheels: Ice cream, boba teas, açaí bowls & more
OFF THE GRILL
Off the Grill, which has been around since 2013, specializes in barbecue.
"At the age of 17, my son Adrian Padilla felt a calling to open a kitchen on wheels. He was adamant and fueled with a passion for food and business," said Delia Guerra, who helps maintain the food truck's social media pages and schedules events.
In 2014, Padilla's food truck was voted best in the nation by the food truck trade magazine mobilecuisine.com. He earned the 2017 Young Entrepreneur of the Year Award from the Small Business Administration's El Paso District Office.
After being forced to shut down because of the pandemic, Off the Grill is looking for a new place to park. 
Until then, Padilla caters at events and helps local charities like the American Cancer Society.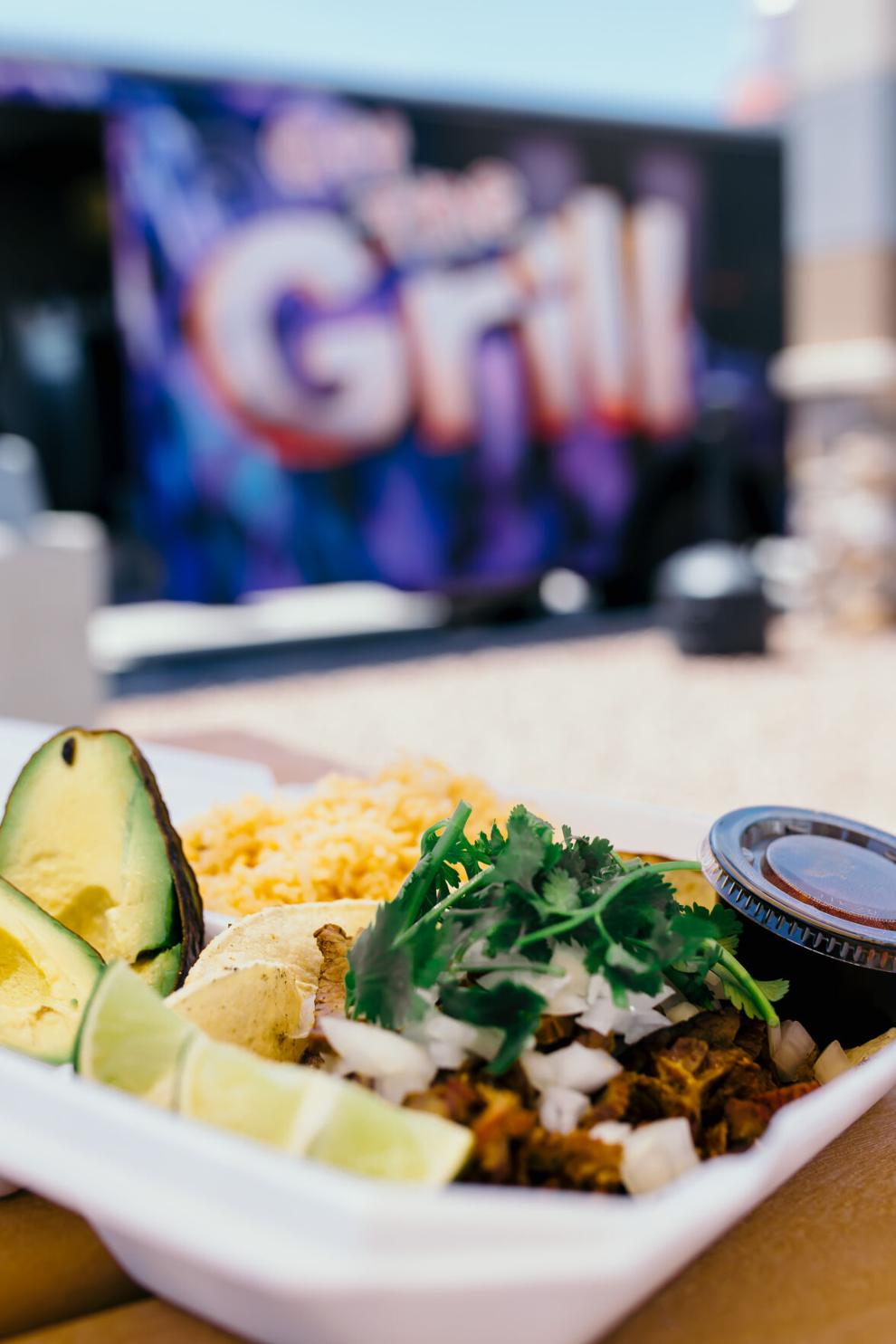 What: Barbecue, tacos, etc.
Where: By appointment, currently looking for a location to park.
Instagram: @off_the_grill
Facebook: @offthegrillfoodtruck
SUSHI GIRL TACOS & MORE
Zaphyro Tapia is a sushi lover who often spent lots of money to satisfy her cravings. Eventually she learned how to make her own and reveled in it.
Her mother suggested she consider selling sushi and open a food truck. She first sold sushi in Mexico City while she was pregnant with her son, later coming to El Paso to start her business here.
The top-selling foods at Sushi Girl are the El Paso Angus Roll, mixed Hibachi roll and poke bowls, Tapia said.
What: Mexican and Japanese fusion with some American entrees 
Where: Locations vary; primarily sets up at farmer's markets on the Westside. Check social media for exact times and places.
Instagram/Facebook: sushigirltacosand