With the Plaza Classic Film Festival hitting the road as a traveling show this year, why not also shake up the traditional movie snack?
Forget plain popcorn and soda, and instead consider grabbing some churros, corndogs, milkshakes, chili powder-topped fruit and other unique treats from borderland eateries before hitting up the festival's drive-in sites. You're allowed to take your own food.
Best of El Paso: Vote now for your favorite restaurants, hangouts, doctors and other professionals 
Frontera Churros
501 S. Campbell Ste. E-1
915-245-0560
Delivery and takeout
@fronterachurros on Facebook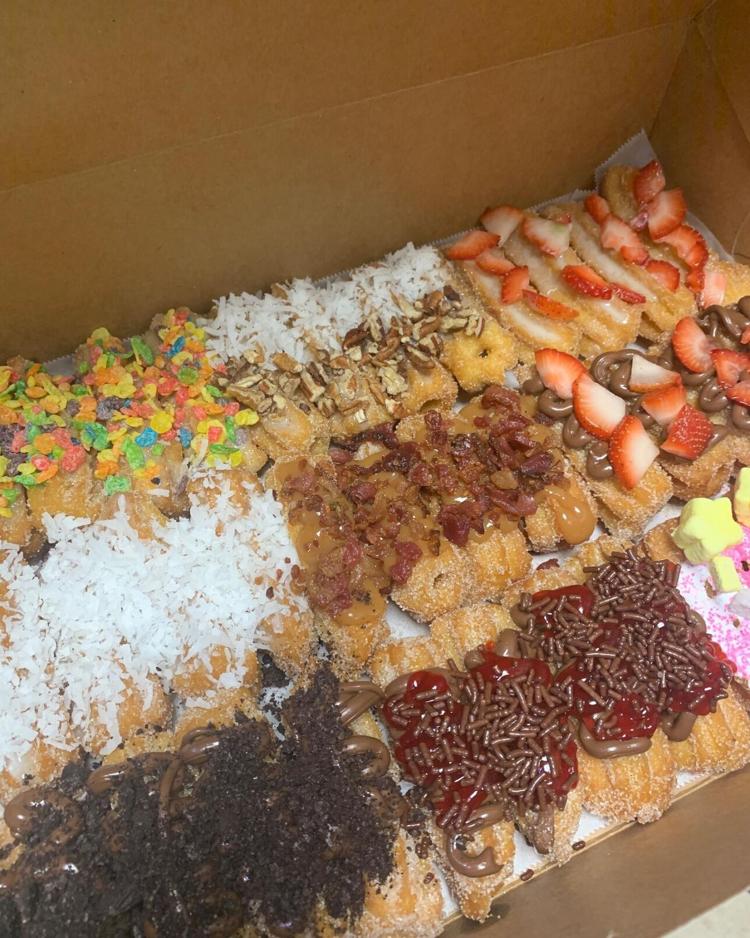 Frontera Churros offers a variety of fresh and made-to-order churros Downtown. Owner Berenice Saucedo said their most popular churro flavors are Gansito and cheesecake. Gansito cakes are filled with strawberry jam and vanilla cream and covered in chocolate frosting.  
"Most customers prefer to take our churro bite variety pack. It includes one of each of our specialty churros so that they can try them all," Saucedo said. 
Frontera Churros has coffee, loose-leaf teas, smoothies and even a Mazapan agua fresca. And, they can also add CBD oil to any drink.
Lemon Beaters Lemonade
8556 Alameda, Space 105
915-500-4610
Dine-in and carryout
@lemonbeatersep on Facebook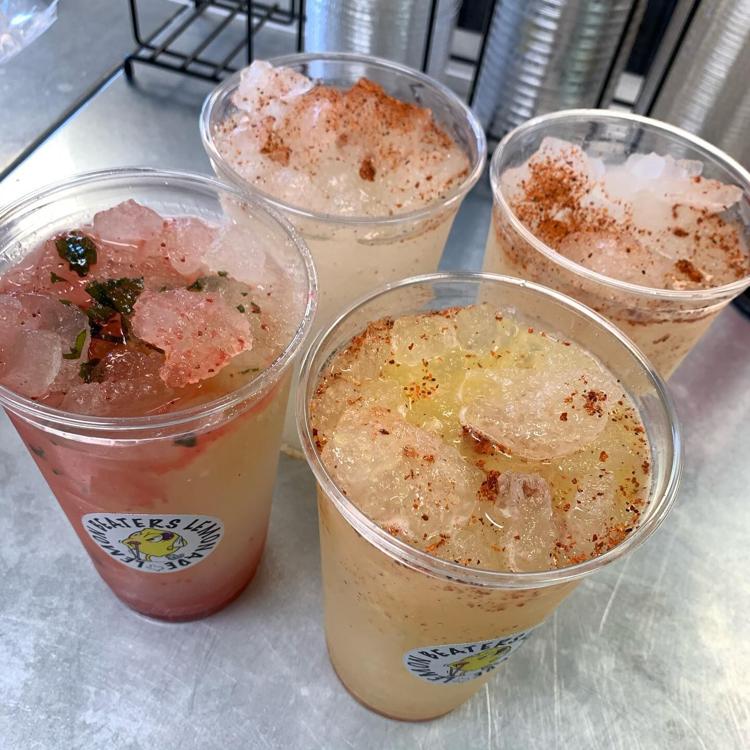 Lemon Beaters is only six months old and doing well, with a second location set to open on the Eastside in August.
Owner Alan Serrano said their most popular lemonade is the cucumber Tajin (chili powder). There's about 10 other lemonade flavors and can be made sugar-free. 
Made-to-order corn dogs are also a hit, as the fresh honey batter is made in-house and from scratch. 
Cereal Killers 
2419 North Stanton
915-600-5670
Dine-in and carryout
@cerealkillers915 on Facebook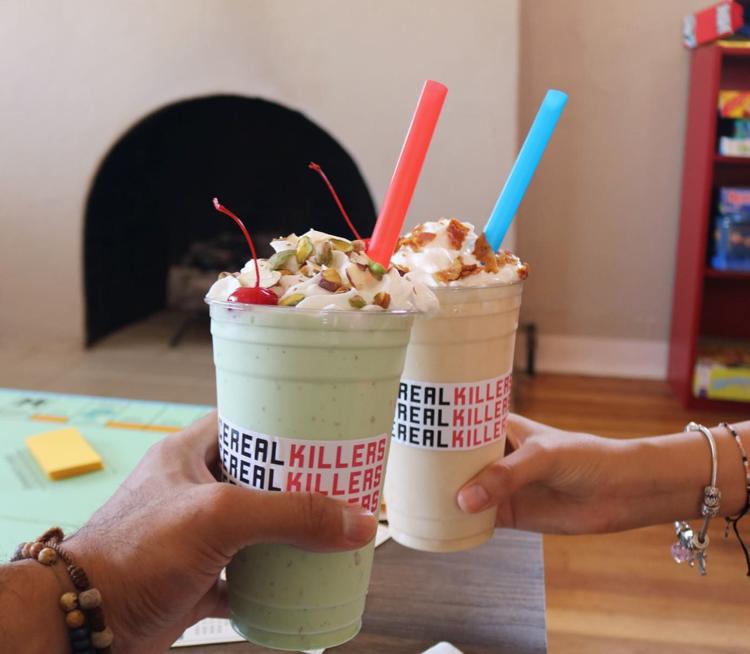 Cereal Killers is a popular shop for milkshakes made from unique flavors, including cereals like Cinnamon Toast Crunch, Capn' N Crunch and Fruity Pebbles. 
Owner Andres Romero said their Premium Pistachio shake is also a hit with customers. 
If shakes aren't your thing, try the donut holes, marshmallow bars, ice cream balls, brownies and pies. 
La Guerita Snacks
800 N. Yarbrough
915-999-3708
Delivery, takeout
@lagueritasnacks on Facebook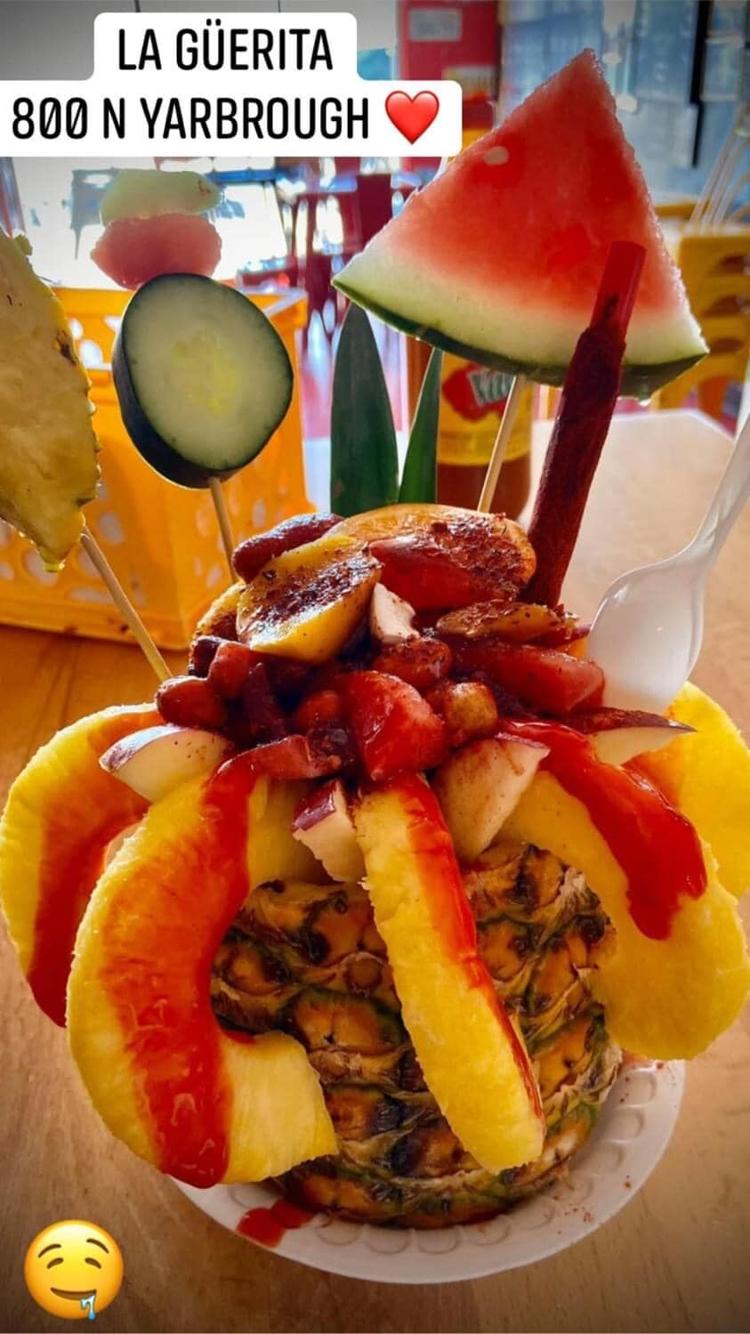 If you're into fruit that's topped with chili powder and spicy Mexican candy, La Guerita is the place to be. 
The fruti-pina is a diced pineapple with chili powder, chamoy (savory sauces made with pickled fruit), spicy peanuts and watermelon and cucumber chunks. 
Spicy watermelon and apple slices, as well as snow cones, churros, pretzels and aguas frescas are also available.         
Social Ice
10978 Montwood Ste. D
915-307-4513
Take-out available
@epsocialice on Facebook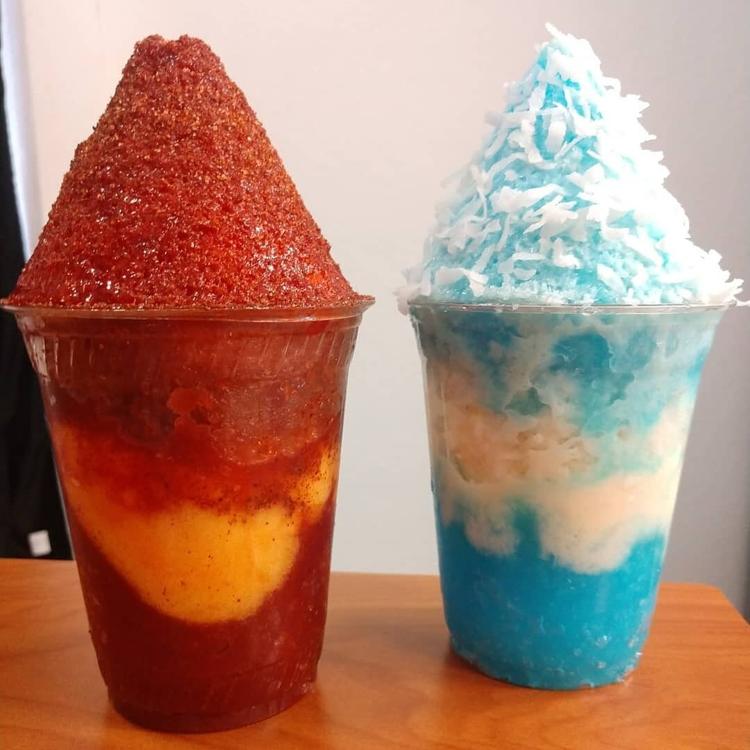 Snow cones and ice cream may not be movie staple, but may be the perfect treats to keep cool at the drive-in. 
Social Ice boasts about 60 different snow cone flavors as well as fried ice cream. 
There's also fried Oreos and Twinkies, funnel cakes, mangoneadas (fresh diced mangos mixed with chamoy and tamarind) and more.
Sweet Pop Gelato
2114 N. Zaragoza 
915-224-8604
Carry-out 
@Sweetpopgelato on Facebook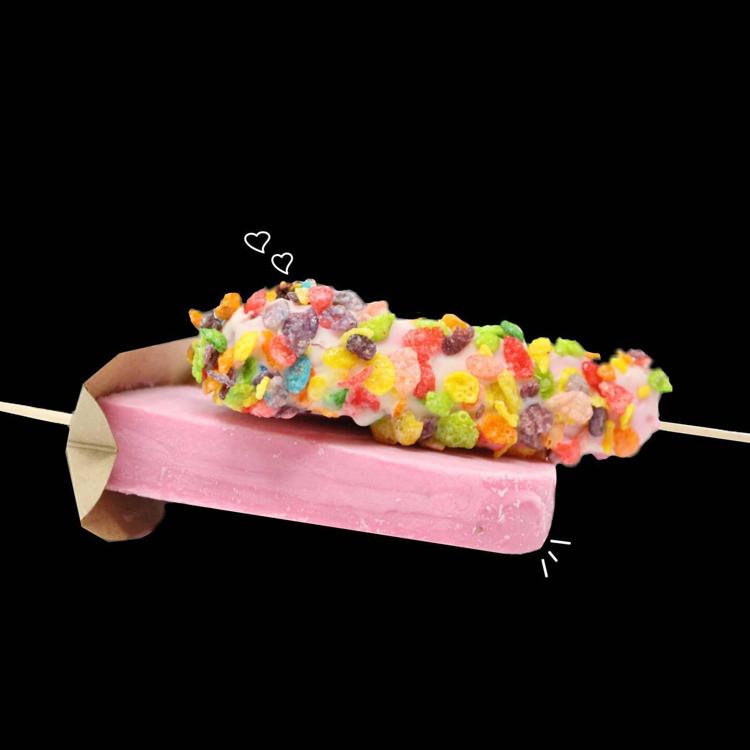 Sweet Pop offers several water- and milk-based popsicles. You can add toppings of fruit, nuts, cereal and more. 
Customers on social media rave about the lavender flavor, including Joanna R. who on Yelp.com said "it may sound weird but the lavender has a pleasant flavor. The hardest part is deciding which flavor to choose...I can't wait to try more flavors."
El Paso Kettle Corn
915-345-7066
Order online/by phone for delivery
@elpasokettlecorn on Facebook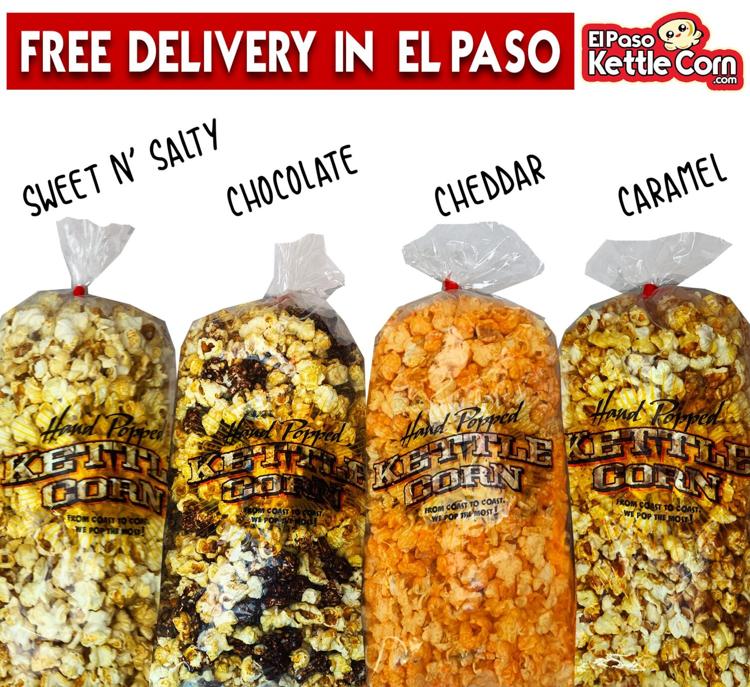 But if you must have popcorn with your movie, have some with some flair.
El Paso Kettle Corn offers the sweet treat in nine flavors, including sweet-and-salty, chocolate, cheddar and caramel.
A fan of cheese? Try the jalapeno cheddar or cheesy cheddar.
Undecided? You can get four one-gallon bags for $20 and mix and match them to satisfy the entire family, owner Mike Aldrete said. The store is closed, but Aldrete said customers can place orders online and have their kettle corn delivered right to them at no extra cost.