There's no better place to enjoy a delicious taco – or burger, ramen, ice cream or crazy fruit – than under the beautiful borderland sky.
There's something about the great outdoors and the area's weather that makes this the ideal community for food trucks to thrive.
For those who run them, food trucks offer a greater sense of freedom than brick and mortar eateries – allowing them to take their business to festivals and other events, to private catered events or to their regular parking spots.
For foodies, they're like a treasure hunt where one must track their location, menu and hours through social media. And they provide a great alternative to traditional fast food chains.
Food trucks are required to have licenses and permits and must pass various inspections.
The city reports some 2,600 active mobile food permits, officials said.
El Paso Inc. has tracked dozens of food trucks across the borderland and will feature them in our "Border Eats on Wheels" series this summer.
---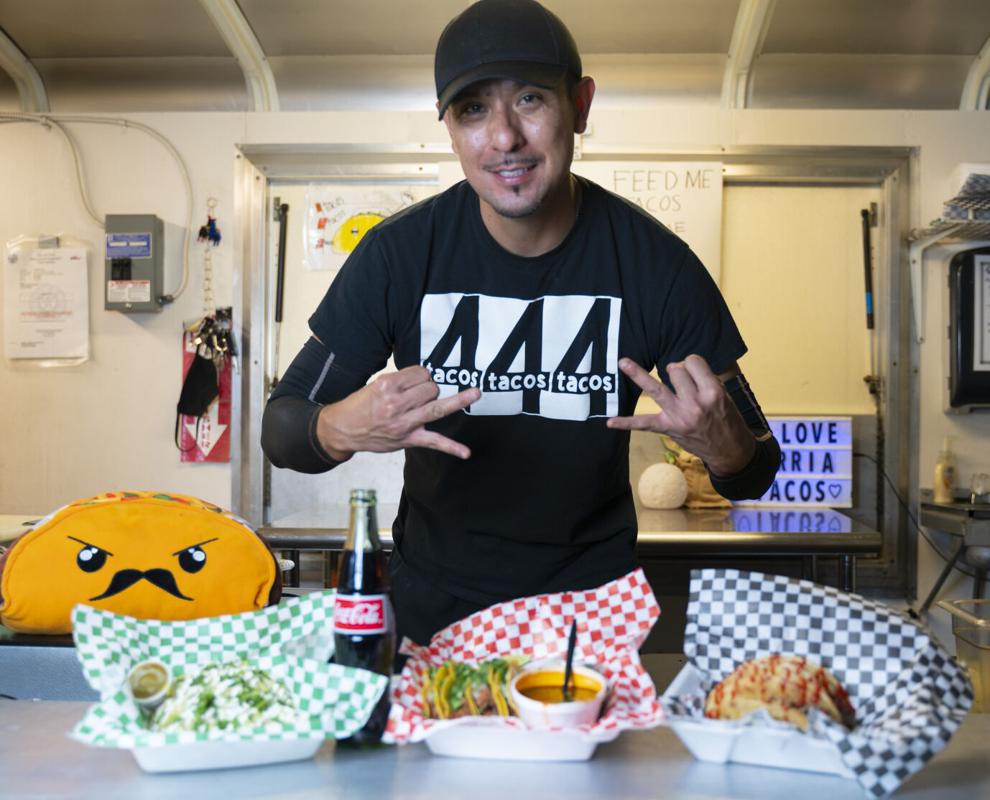 4tacos 4tacos 4tacos Food Trailer
Ruben Quintero began cooking at 3 years old. He'd move a chair up to the stove to cook eggs. He later started cooking more complex dishes, and eventually cooking for his family often.
He has traveled the world to taste different foods.
"I did a lot of traveling. I loved eating birria in Tijuana and I went to various birria spots. I've always had a passion for cooking. My dad always wanted to open a food truck, and so did I. It was always a dream of his. I've always wanted for others to enjoy my cooking."
Quintero quit his sales job to travel and perfect his birria tacos recipe a few months before opening his food trailer during the pandemic in September
2020. Quintero often sells out of tacos within a couple of hours. He offers catering for drive-by parades, office meetings and special events.
What: Birria tacos de res (beef), Korean tacos (Fridays and Saturdays),
potato tacos, quesadillas, more.
Where: 9841 Montana (near McRae Boulevard)
Hours: 6-10 p.m. Wednesday-Saturday
Find them here: Facebook; Instagram
---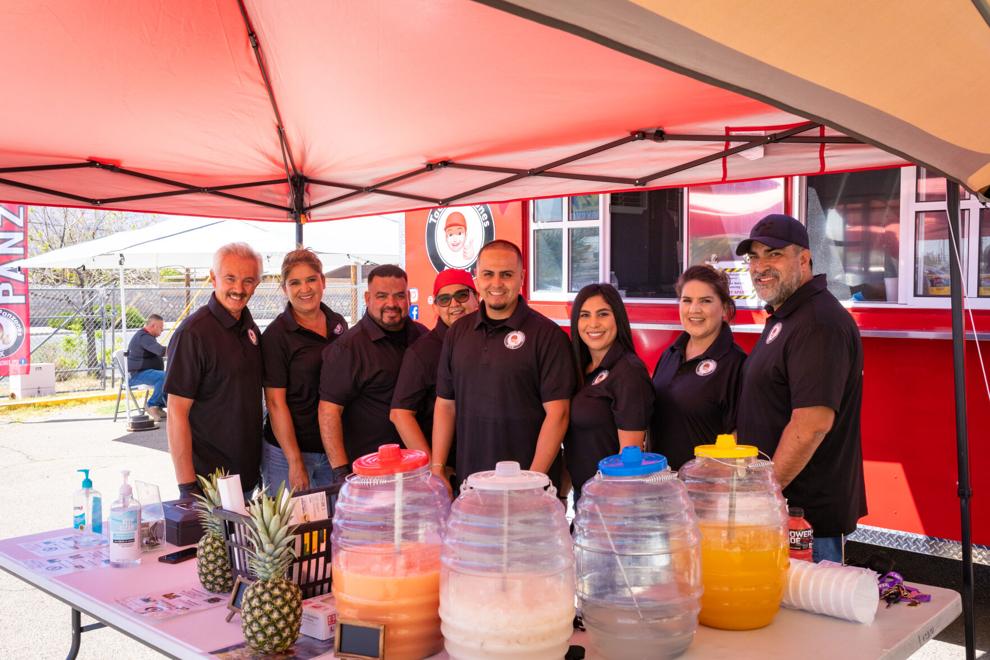 Tacos Panzones
Tacos Panzones didn't get their start with birria tacos or ramen. It all began with a photo of a piña loca (crazy pineapple) on social media back in 2014.
"My sister was pregnant and I would make the fruit (dishes) for her. People started asking me how much it was. I started (selling fruit) because I was finishing my bachelor's and no one was hiring, so that's how I would make my money," said Kris Ramirez, owner of Taco Panzones.
"I then started my tacos and saved up until I got a trailer. I would love to own a restaurant and bar eventually."
What: Birria tacos de res (beef), birria ramen, ceviche, clamatos, coco-viche, piña and sandia locas (pineapple or watermelon with chili powder, chamoy, spicy candy), mangos on a stick, bistek, al pastor, buche tacos, mulitas, aguas frescas (lemonade, melon, pineapple, horchata, cucumber with lime, mazapan). Menu changes.
Where: 9412 McCombs (at Haaz Body Shop)
Hours: Noon to 4 p.m. or until sold out; Saturday and/or Sunday
Find them here: Instagram
---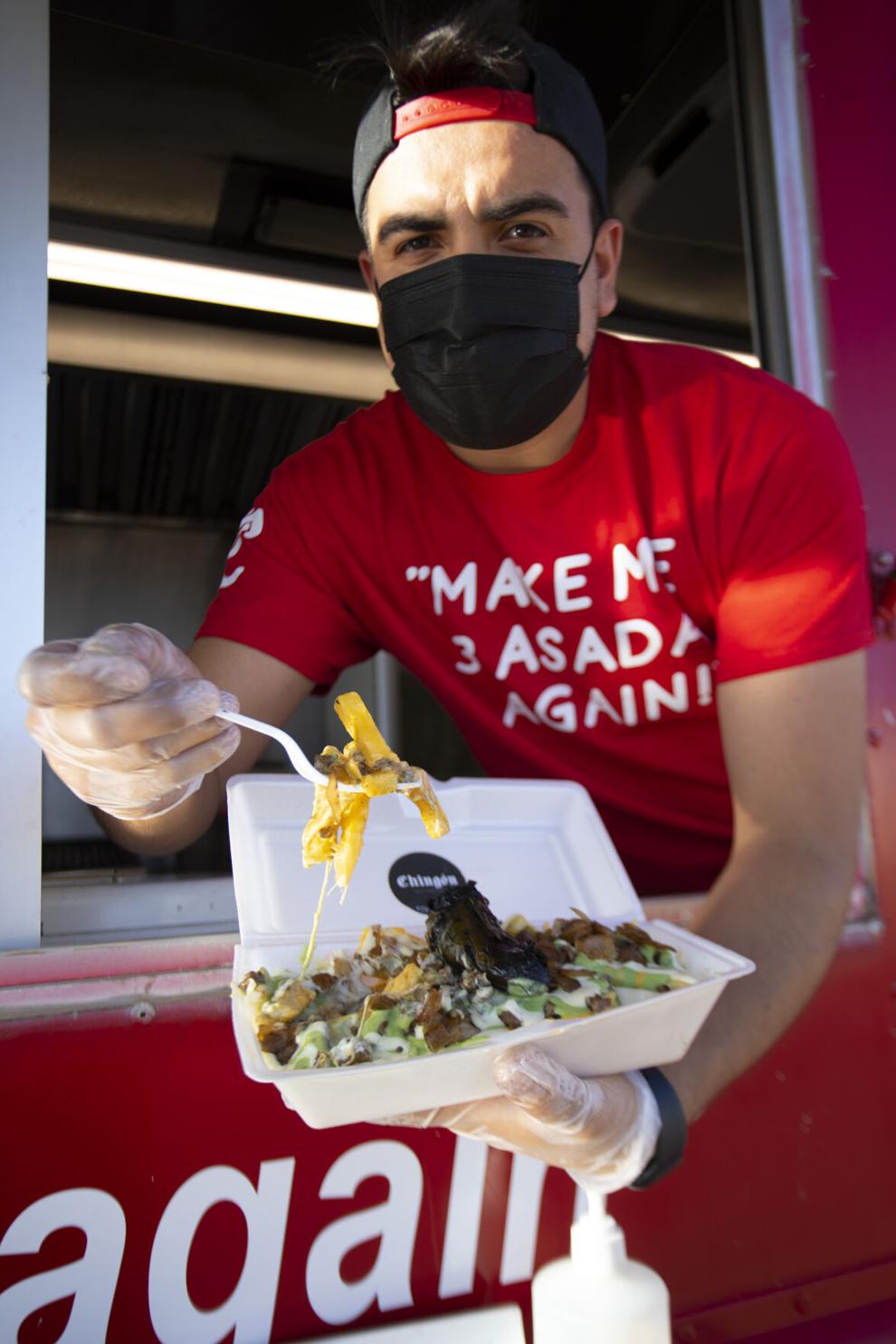 Chingón FT
Sergio Adrian Aragon Vaquera's lifelong dreams included becoming a chef and owning a food truck. The Juárez native saw both of those dreams come true with his Chingón FT food truck that specializes in carne asada tacos.
Customers on his Facebook page describe Chingón's food as being fresh and delicious and the staff as friendly.
Customers also rave about their tacos and hamburgers. Their Nutella cheesecake is also a hit with clientele.
Chingón food truck has been around since June 2020. 
What: Tijuana-style birria tacos (Fridays and Saturdays), hamburgers, seasonal desserts, etc.
Where: 13016 Eastlake (AutoZone parking lot in Horizon City)
Hours: 5-10 p.m. Tuesday-Saturday
Find them here: Facebook; Instagram
---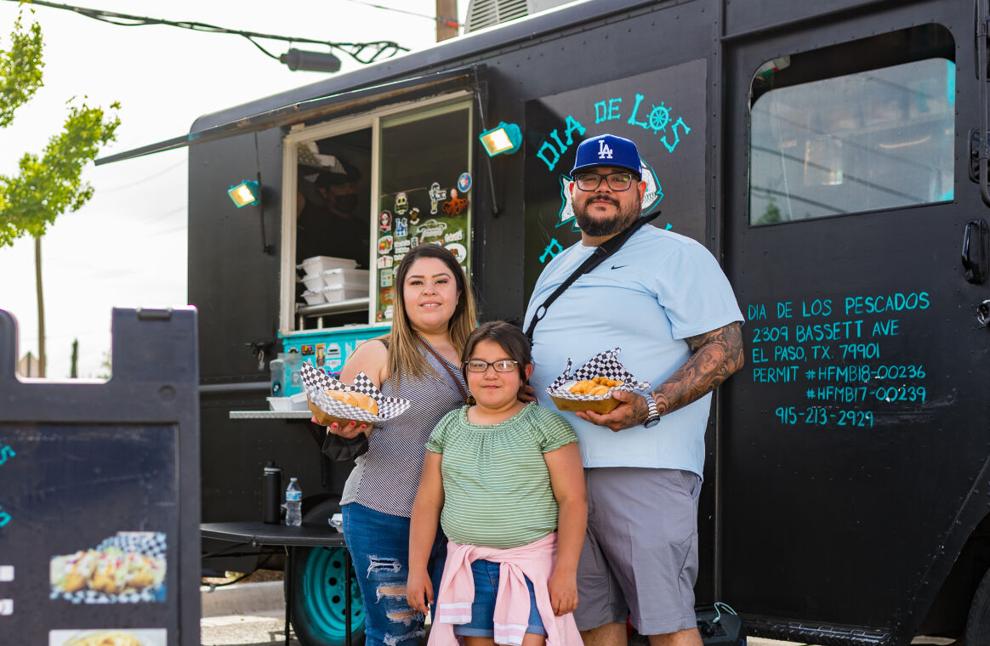 Dia De Los Pescados
Nadine Gonzalez and her family wanted to offer El Paso new tastes and flavors when they moved here from California in 2016. They opened Día de los Pescados food truck in late 2017.
"We love seafood. We felt like El Paso could use a new flavor. All of the items we serve are dishes we have been making for family and friends for years," said Gonzalez, who works with her husband and children.
"Our specialty would have to be our Baja California style fish tacos. They are our No. 1 seller."
What: Fish or shrimp tacos, shrimp or fish po' boys, fish or shrimp & chips, shrimp alfredo fries, shrimp alfredo pasta, jumbo coconut shrimp
Where: 2200 Zaragoza (near Tierra Este Road)
Hours: 5-9 p.m. Thursday-Saturday; 3-7 p.m. Sunday
Find them here: Facebook: Instagram
---
Photos: Border Eats on Wheels, Vol. 1