Aaron Rojero took a slow drink of Mezcal – the Casamigo Exclusivo label, known for an earthy agave flavor accented with subtle notes of oregano and orange zest. 
He finished it off, set the glass on the bar, and nodded his head in pleasant affirmation.
"This place knows their drinks," the 29-year-old home remodeler said. "It makes me proud to be from Central."
It was approaching dusk in the El Paso Wing Factory, a bar and wing joint that is one of the newest hot spots in the increasingly popular Five Points Entertainment District. A banda song played on the jukebox and the lively brass and percussion beats gave a Saturday night edge to the Sunday evening.
Rojero and the varied clientele seated throughout the venue are exactly what is right about the Five Points scene, said bar manager Melina Mendoza.
"We get such a range of people, college kids, working class, professionals. It's an interesting mix," she said.
The El Paso Wing Factory is owned by Rico Velez, an experienced restaurant man with an eclectic background. At 50, he is an Army veteran with four combat tours in Iraq, Afghanistan, Saudi Arabia and Somalia, and has worked in the restaurant trenches, entering as a dishwasher at a Chinese restaurant at 13 and prep cook at 16. He has spent most of his adult years managing corporate restaurant operations. 
Born in Brooklyn, Velez spent his formative years in Puerto Rico, his mom's native country. At 17, he joined the U.S. Army and spent 10 years traveling the world, eyes always open to expanding his food experiences.
"I have always had a passion for food and for restaurants," he said. "I liked the satisfaction that people have coming into a restaurant to eat. I enjoyed setting high standards in restaurants, for cleanliness, food rotation, high quality."
Stationed at Fort Bliss in 1990, he left the Army 10 years later and decided to live in El Paso, wading into the frenetic industry of concert promotions for radio station Power 102. He then opened a night club, Club  Fusion on Montana, and managed an Applebees, then a Cheddar's, then a Fiesta and Oasis Lanes, even a Cabo Joe's. 
"I also did some boxing promotions," he said, promoting a series of shows for El Paso fighter Jennifer Han, the International Boxing Federation female world champion.
The heart of Five Points
But he had his mind on getting back into the food and drink industry and was always eyeing the batch of buildings in the Five Points area.
In 2015, his chance came. A small 1,000-square-foot building became available at 812 N. Piedras, and Dewey's Corner Pub found its home in the heart of Five Points. 
"Dewey's is the average corner pub," he said. "It's a small bar, but we really built up some good entertainment, and we do it in a fashion where it is all in very good taste."
With Dewey's enjoying success, Velez had the chance to pursue what he said was his personal dream: Serving up that holy grail of bar food – wings. 
He ponied up his money, snatched an open spot across the street, 801 N. Piedras, and opened up the El Paso Wing Factory.
"Our concept is a great tasting wing backed up by some amazing sauces, which are not common," he said.
His business partner Christine Aguilar agrees that the flavors of the wings is what makes their restaurant unique.
"One of the best examples is our Street Taco Wing," she said. "It has the street taco garnish -– pineapple, pico de gallo, guacamole --– and nobody else in the city has that. It's been a big hit."
Velez said he joined the Five Points area to help it grow, adding to it his newest restaurant, Fowl Mouths, a clamatos and grilled chicken restaurant at 800 N. Piedras.
"It's not just about memorizing somebody's name, it's about sharing their story," he said. "Everybody has a story to tell, and they tell it for a reason. They tell it because they want you to remember them."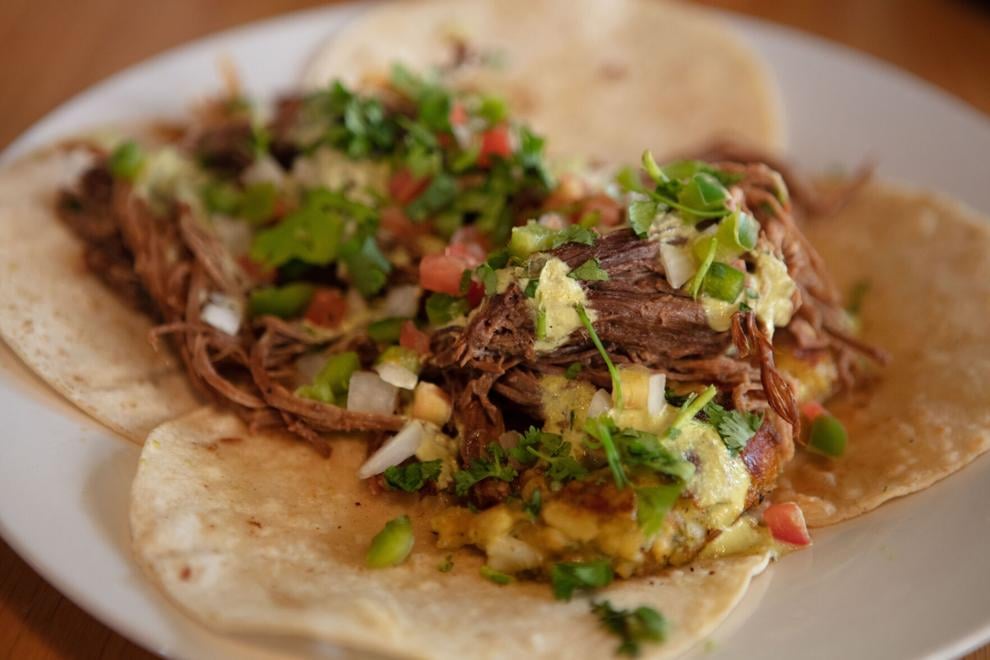 Politics of business
With three businesses in Five Points bringing in a projected $2.5 million in total annual revenue, Velez said he is but one part of a larger family of businesses in the area, all contributing a sizeable income to the city in taxes. Despite that, he said, political representation for Five Points businesses has been underwhelming.
Business owners in Five Points are represnted by two different city representatives – Alexsandra Annello and Cissy Lizarraga. Anello's district handles the eastern side of Piedras and Lizarraga's district encompasses the western side. 
"I think they do enough to say that they are trying, but I know they could do so much more," Velez said.
Anello said she has implemented a pilot traffic study with temporary barriers that have turned the outside lanes of Piedras into parking areas for Five Points businesses and is also monitoring where pedestrians are walking. 
This will allow the city to design safer pedestrian routes, and it opens up the possibility of allowing businesses to have outdoor seating.
Between $500,000 and $700,000 has been set aside to pay for the changes – if the traffic study indicates they should be done, Anello said.
"If we are going to put that money in, let's make sure it works first. Let's see which part of it works, and which part of it does not. Then we can move on with the plans," she said.
"How do we invest back into small business owners who have put their dollars into our community?" Anello said.
Lizarraga did not respond to multiple calls and emails seeking comment. 
George Diamos, owner of Pizza Pub at 830 N. Piedras, said he supported the traffic study underway in front of his pizza place.
"I do like the experiment with taking away a lane of Piedras and giving extra parking," he said. "And I like that they are having the front of the business as a seating area, as a patio. That's cool." 
Mixing it up
The Five Points area has an eclectic mix of businesses – bars, coffee shops, restaurants and quirky beatnik shops that appeal to an array of El Paso tastes.  
Most line the square of Piedras Street, Yandell Drive, Tularosa Avenue and Birch Street.
There's the Bohemian flair of Crimson Veil Tattoo and West, West Texas Vintage; the classic pizzeria of Pizza Pub; the recently resurrected Lucky Boy Bar & Grill with live music by owner Nando Gallardo; as well as the social eateries of Joe Vinny & Bronsons Bohemian Cafe and Salt and Honey Bakery Cafe.
"We were here before everything started popping up," said Maggie Asfahani, owner of the Salt and Honey at 801 N Piedras. 
"We have a different vibe than some of the businesses here." 
Her bakery cafe serves beer, wine and coffee, and her signature plates include baklava pancakes with ice cream and spiced honey. Other favorites are her tacos borrachos, and green chili cheese hash browns.
Mainstream sports and party bars like Coconuts Bar and Grill and Headquarters Tap House are also pulling in crowds, contributing  to the Five Points night scene, including along Pershing Road with establishments such as Papa Doble, The Pershing Inn and Aviators Pub & Grub.
"It's pretty chill, laid back," said Kaylyn Saucedo, a 23-year-old nursing major at EPCC, who also is a waitress for Pour Judgment Bar and Grill at 2817 Yandell.
"It's a nice professional crowd, everyone is pretty social. It doesn't get crazy, and people here are good tippers."