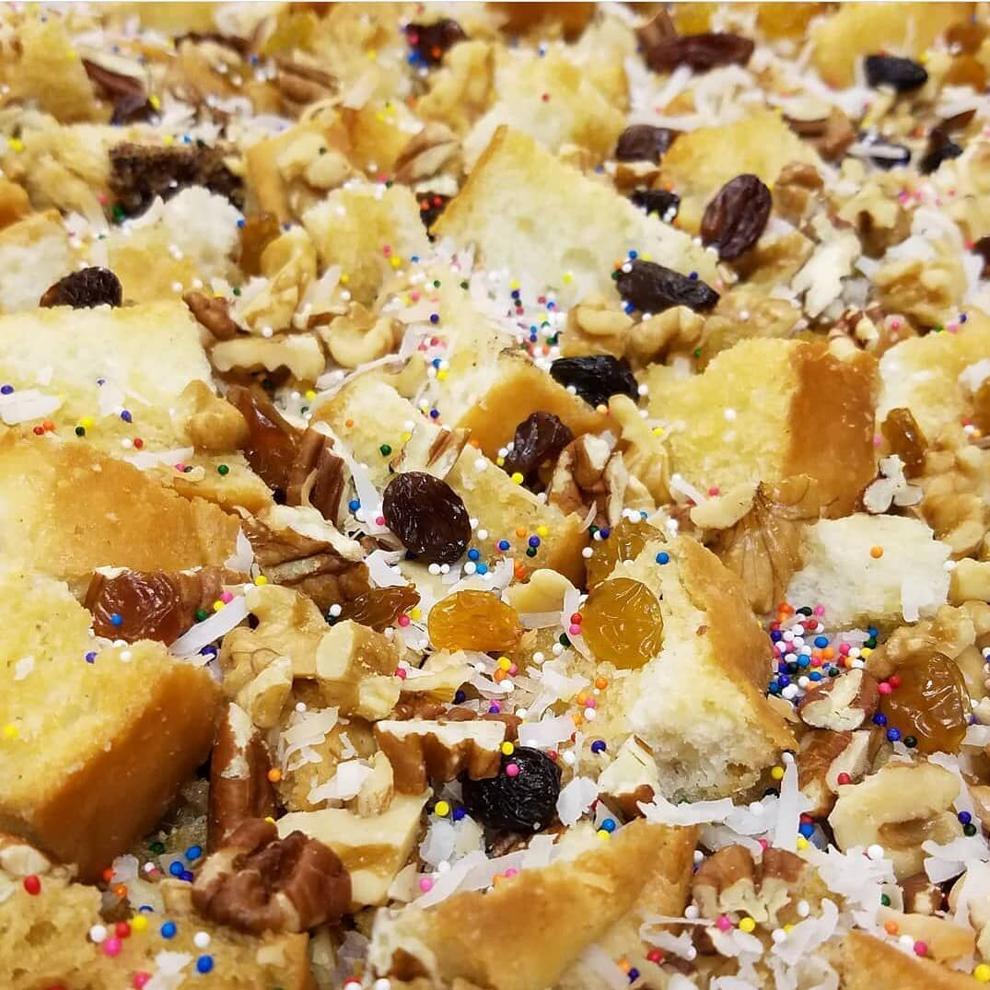 A sweet and savory Mexican bread pudding typically served during Lent, capirotada often beckons us home to prepare the dish with our family.
For many, capirotada is a dessert to top Friday meals during the 40-day season when meat is off limits. Its ingredients of bread, syrup, cloves, cinnamon sticks and cheese are symbolic to the Passion of Christ.
Capirotada is also a borderland staple at many eateries that offer its patrons special Lent menus – and a way to get our fix without stepping foot in our kitchens.
Here are a few eateries we rounded up for the season, which ends on Easter Sunday, April 4.
Café Mayapán 
2000 Texas; 915-217-1126
@CafeMayapan on Facebook
Café Mayapán shut down in October due to the pandemic and reopened on Ash Wednesday. Their cuaresma menu includes fish soup, lentils, fish tacos, shrimp tortitas and capirotada.
Ándale Mexican Restaurant
9201 Gateway Blvd. West; 915-590-5999
@AndaleRestaurantandCantina on Facebook
Shrimp entrees, quesadillas, enchiladas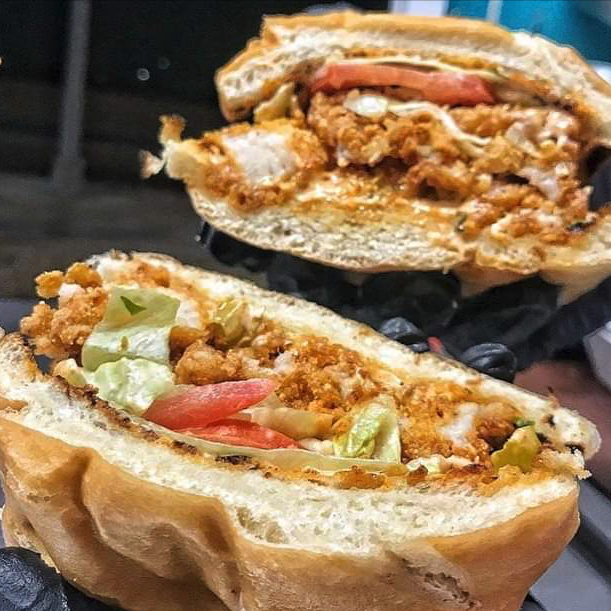 Día De Los Pescados Food Truck
2200 Zaragoza; 915-213-2929
@diadelospescados on Instagram
Fish tacos, coconut shrimp, 'po boy sandwiches
Delicious Mexican Eatery
11335 Montwood; 915-857-1396
3314 Fort Blvd.; 915-566-1396
@deliciousmexicaneatery on Facebook
Fish/shrimp platters, enchiladas, potato flautas, Lenten combo plates, fish soup, capirotada
Julio's Mexican Food
Various locations in El Paso
@Julio's Mexican Food on Facebook, Instagram
Fish tacos, fish tostadas, shrimp dishes
Mr. Bigotes Mexican Kitchen    
5401 Gateway Blvd. South, Ste. D
915-249-6987
Mr. Bigotes Mexican Kitchen on
Facebook
Shrimp tortas, lentil soup, capirotada
Tio Juan Restaurant
10059 Dyer: 915-751-4444
@Tio Juan Restaurant on Facebook
Lentils, fish entrees, capriotada
Cuauhtemoc Cafe
6840 Montana; 915-881-8747
@cuauhtemoccafe on Facebook
Lentils, enchiladas, capirotada
El Crucero Mexican Grill
4224 N. Mesa; 915-857-1396
7000 Alameda; 915-307-2177
Shrimp cocktail, fish entrees, capirotada
Los Cabos Seafood
7200 N. Mesa; 915-301-0030
@Los Cabos Seafood on Facebook
Lentils, shrimp, capirotada
Playa Sirena Restaurant & Cantina
4001 N. Mesa; 915-500-5401
Playa Sirena Restaurant & Grill on Facebook
Shrimp & fish entrees
Mac's Downtown
315 Mills; 915-533-8100
@macsdowntown915 on Facebook
Fish & shrimp entrees, etc.
Los Aguachiles
Various locations
Los Aguachiles on Facebook
Fish & shrimp entrees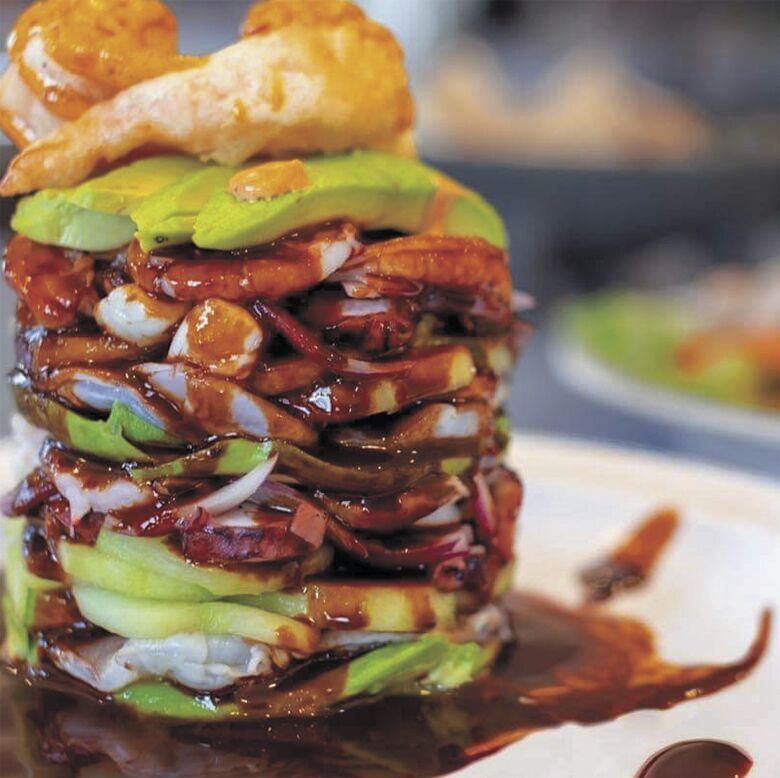 Lapa Lapa Seafood & Drinks
500 Thorn; 915-260-5272
@eplapalapa on Facebook
Various seafood entrees
Timo's Restaurant
4800 Montana; 915-565-5004
Timo's Seafood & Mexican Food on Facebook
Lentils, fish soup, shrimp entrees, capirotada
Pelican's Steak & Seafood
130 Shadow Mountain 915-581-1392
@PelicansElPasoWest on Facebook
Fish and shrimp entrees 
Chihuahuitas 
6200 Montana; 915-772-0006
Chihuahuitas on Facebook
Fish soup, mole, shrimp entrees, capirotada
Los 3 Gallegos Mexican Restaurant
10801 Pebble Hills; 915-592-5243
@los3gallegos on Facebook
Chile rellenos, enchiladas, shrimp entrées, fish filet, lentils, capirotada 
Little Shack
Various locations
@littleshack_ on Instagram
Fish/shrimp tacos, oyster shots, shrimp cocktails
Taco Shop
1920 N. Zaragoza; 915-800-1011
@Tacoshop915 on Facebook
Fish & shrimp tacos, fish and chips, brussel sprouts tacos, etc. 
Los Colegas Seafood Restaurant 
9099 Gateway Blvd.; 915-591-4498
@loscolegasseafood on Facebook
Fish, shrimp entrees 
Sweet Addiction Bakery
2831 Mobile; 915-203-4746
@sweetaddictionep on Instagram
sweetaddictionep.square.site
Capirotada
---
---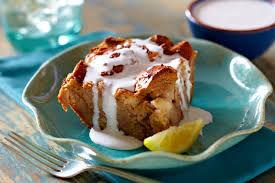 Aarón Sánchez's Capirotada
with Cacique Queso Fresco and Coffee & Toffee Crema
For those who'd rather try their hand in the kitchen, El Pasoan Aarón Sánchez – celebrity chef, restaurateur and author – shares his recipe for capirotada using Cacique ingredients such as queso fresco and Mexican crema. 
Ingredients 
Capirotada 
1 cup Cacique Crema Mexicana
15 oz. evaporated milk
3 eggs
1 tsp. pure vanilla bean paste (or extract)
1 tsp. ground cinnamon
½ tsp. ground nutmeg
Pinch of kosher salt
1¼ cups packed dark brown sugar or piloncillo plus 3 tbsp.
5 cups cubed (1/2-inch) day old French bread
1½ tbsp. orange zest 
½ cup golden raisins
¼ cup walnuts or pecans, rough chop
1 package (10 oz.) Cacique Queso Fresco, crumbled
1 ripe banana, sliced (1/2-inch) 
Non-stick cooking spray
Coffee & Toffee Crema sauce
1 lb. unsalted butter (2 sticks)
½ cup Cacique Crema Mexicana
½ cup packed dark brown sugar
½ tsp. pure vanilla extract
¼ cup coffee-flavored liquor
Pinch of kosher salt
Servings: 8-10
Prep Time: 20 minutes
Cook Time: 40 minutes
Preparation
Capirotada
Preheat oven to 350F.
Grease a 9x9-inch casserole dish. 
In a medium-sized bowl, combine crema, evaporated milk, eggs, vanilla, cinnamon, nutmeg and salt and whisk until blended well. 
Add brown sugar (reserving 3 tablespoons for the later) and blend until well incorporated. Set aside.
In a large bowl place bread cubes, add raisins, nuts, orange zest and Cacique Queso Fresco and gently mix with a large spoon until blended. 
Add milk / crema mixture, gently stir and add bananas.
Let the bread soak for 10 minutes. 
Spoon the bread mixture and all the milk/crema mixture into the prepared pan. 
Sprinkle the remaining 3 tablespoons of brown sugar over the bread pudding and place in the oven for 40 minutes until set and the top is golden brown. 
Remove from oven. 
Coffee & toffee crema 
Melt butter in small sauce pan. 
Add crema and brown sugar. 
Bring to a boil and reduce to a simmer. 
Add vanilla and coffee liquor. 
Stir until well blended and allow it to thicken for 5 minutes, stirring occasionally.  
Remove from the heat and drizzle lightly over the bread pudding. 
Serve immediately.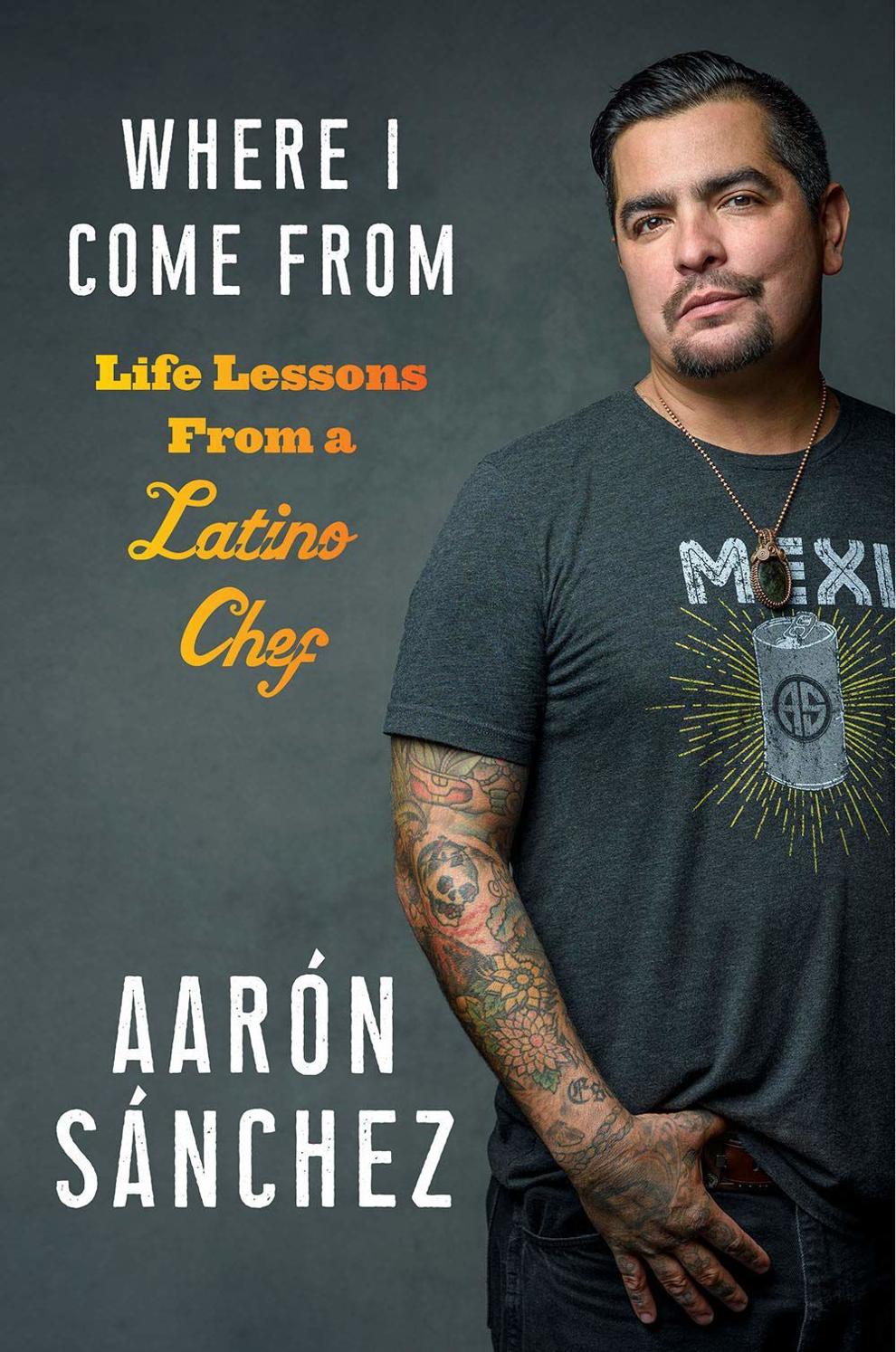 ABOUT THE CHEF
Aarón Sánchez has appeared on the Food Network's "MasterChef," "Chopped" and "Chopped Junior" and is executive chef and part owner of the popular New Orleans restaurant Johnny Sánchez. His memoir, "Where I Come From: Life Lessons from a Latino Chef," was published in 2019. 
Find Sánchez's recipes, books and blogs at chefaaronsanchez.com.