Richard Guy, who was one half of the extraordinarily successful beauty pageant consulting business called GuyRex, has died. 
Guy, who was in his 80s, passed away a few months ago in Dallas. The other half of GuyRex was Rex Holt. He died in 2015.
Together they coached six young women who won Miss USA pageants, including a remarkable five wins in a row. And for years, GuyRex was the creative force behind 29 Miss El Paso contests and 16 Miss Texas pageants.
In 2011, Richard Guy told El Paso Inc. they treated the young women they worked with very differently from other promoters, didn't demand money from them and made their gowns and dresses themselves for free.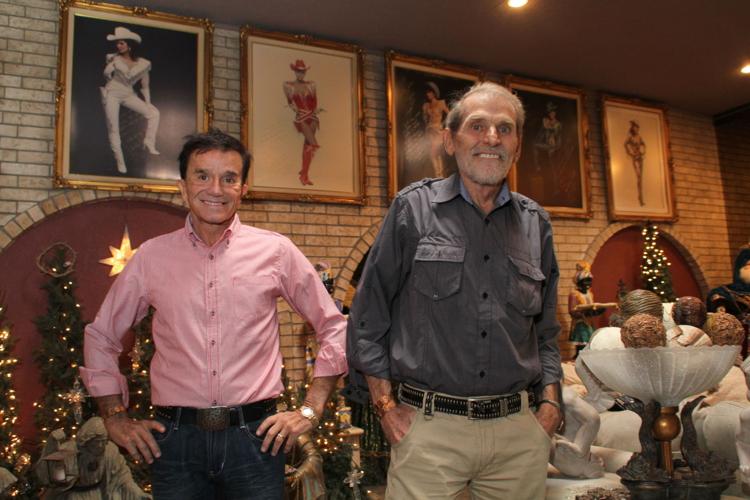 Together they worked out of a big house on Montana Avenue that was as over the top as some of the pageant gowns they created. Now the 5,800-square-foot home, built in 1928, is on the market for $799,950. The five-bedroom house includes five bathrooms, one of them with an onyx tub.
When the Los Angeles Times ran a long profile of the duo back in 1987, the reporter marveled at their success, and their hometown, writing: "And all this has taken place in El Paso, a border city that is a long drive from anywhere. … Yet these two men have carved a formidable niche in the beauty business from their offices on sleepy Montana Street, just east of downtown and right around the corner from a paint-and-body shop." 
Raise your hand if you're working from home. Lots of us are, and that's one reason why El Paso is No. 2 on the list of best large cities for working at home. That's what WFH means, FYI.
So why is El Paso ranked second? Because of availability of high-speed internet, reasonable housing prices and low crime levels.
A website called AdvisorSmith analyzed almost 2,500 cities for those key factors, as well as the weather and the amount of parkland in each city.
In the large city category, which includes cities with populations of more than 250,000, Scottsdale came in first. Along with El Paso, the other cities in the top five are Virginia Beach, Virginia; Plano, Texas; and Anchorage, Alaska.
---