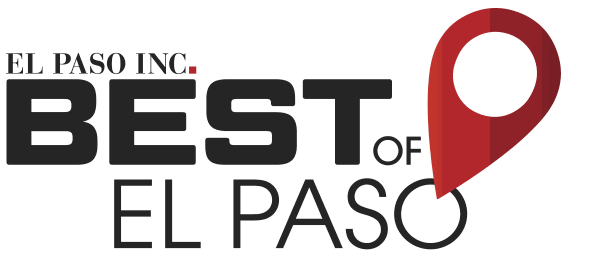 CONGRATULATIONS ON BEING SELECTED ONE OF THE TOP BUSINESSES IN EL PASO!
Our team wants to help your businesses celebrate its successes and we have some new exciting promotional opportunities to share. And, If you haven't done it yet claim your app listing HERE. 
SHARE YOUR WINS!
Below is a Best of El Paso exclusive social media bundle that we encourage you to use. Make sure to tell the world that your city has selected you as one of the best in El Paso!  
This bundle includes social media post copy, graphics, our app promo video, and our BOEP logo. Also, we have included creative guidelines to ensure our assets are used appropriately. To check out what we are providing, please click below:
If you would like to go even further, we have FREE WINDOW STICKERS so all passersby can clearly recognize your businesses as one of the city's best! Also, we have FRAMED AWARDS and additional print editions of the new annual Best of El Paso magazine can be purchased at the link below:
A SERIOUS SAVINGS JUST FOR YOU!
We believe in catering to the unique needs of our clients, which is why we've developed promotions and packages specifically for local business just like yours. And because we take a tailored approach to serving each client, you end up with a customized creative plan that covers your biggest needs and allow your business to grow, even during these challenging times.
Some unique offerings include pay-as-you-go and the ability to change promotions on a monthly basis. And the best part...our packages can meet any ad budget. We are even willing to work in trade!
PROMOTIONAL OPPORTUNITIES: 
See below for a variety of paid promotional and advertising options available through the Best of El Paso. If you need clarity on what the below options are, give us a call at 512.665.0002 or click here to email our team and we will review all options with you. 
Mobile App: Full Listing, Banner Ad, Interstitial Ad, Inline Ad
Social Media: Individual Posts and Stories, Content Series Sponsorship (ex: Sun City Shout Outs)
Instagram Influencer Partnerships: Dedicated Posts, Story Mentions, Product Drops, Giveaways, Hosted Experiences
Contest/Giveaways/Sweepstakes: Social Media Channels, Title Sponsorships, Secondary Sponsorships, Product Giveaways
Newsletter: Business Feature, Banner Ad
Print: El Paso Inc. Promotional Partnerships
Radio: Co-promotional Partnerships
Videos: Local TV Segments, Youtube Features, Paid Partnerships 
Events: Custom Events, Title Sponsorship, Secondary Sponsorship
See below for several customizable promotional packages with introductory rates that include: 
$500 (over $1,000 value): Complete Listing for 1 year; 1 inline ad for 1 year; 2 dedicated social media mentions (posts or stories)
$1,000 (over $2,000 value): Complete Listing for 1 year; Quarterly (4) social media mentions; Quarterly (4) newsletter banner ads; Newsletter business feature; Contest product inclusion 
$5,000 ($10,000 value): Custom package to meet clients needs
Give Best of El Paso the opportunity to make you a leading business known by El Pasoans.  My personal contact information is below in case you'd like to learn more. Please don't hesitate to reach out. Thank you for your time!
Best, 
Gina Martinez
gina@elpasoinc.com // 512.665.0002
VP of Business Development, El Paso Inc. 
Program Director, Best of El Paso
Sign up for our newsletters